A customer noted for his constant focus on cost reduction asked us to do a simple, low skilled task that we knew his own operators could do. We tried to decline the quote, knowing our price would be higher than his in-house cost. He insisted, saying
Very flattering! 'Our Granule Factory' operators get training to the highest standards in the industry (we use our own in-house NVQ centre) but because our plant is smaller scale, our people have real responsibility for their own work with a focus on quality, ahead of output rates.
That, combined with our ISO9002, and ISO14001 systems, and our Investors in People accreditation, ensures a consistently high standard. Naturally, we will be delighted for you to talk to our existing customers, to hear what they say about us at first-hand.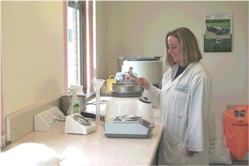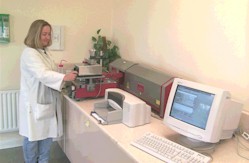 Our record for quality, conformance to specification, and on-time delivery is renowned. Blue chip chemical companies have used 'Our Granule Factory' for many years, and independent market research has reported that they rate 'Our Granule Factory' very highly indeed.
This reputation has been earned by us ensuring that customer requirements and expectations are fully understood and agreed in detail before work starts. Our highly trained staff ensure that they fully meet all the requirements of every customer.